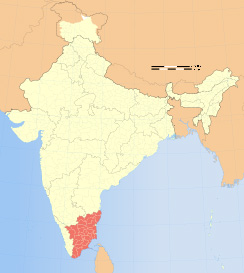 Location
Bundled Wind Power Project is located in various sites in the State of Tamil Nadu, India and co-ordinated by Tamil Nadu Spinning Mills Association (TASMA-II).
General description of the project activity
TASMA–II involves bundling of 812 small wind mill sub projects and the generated wind power, which is used for meeting the captive needs and/ or to export to the grid. All the wind mills are connected to the grid of the Tamil Nadu Electricity Board (TNEB)/Southern Grid.
India's growing energy demands and limited domestic fossil fuel reserves might leave negative impact on rural areas without the development of alternative sources of energy. The intent of the Project was to reduce GHG emission and promote sustainable development by the use of renewable wind energy. It has become possible by bringing together a number of investors with small power requirements to invest into wind turbines. The Project assists the State of Tamil Nadu in stimulation, acceleration and commercialization of the grid connected to renewable energy technologies.
The project activity generates approximately 804 GWh of power, using wind energy through the wind turbine technology, enabling displacement of grid energy of the same quantum and also contributes to delaying the addition to the capacity of new conventional power plants.
The maximum portion of the energy generated from the project has been utilized for self-consumption and the remaining is being sold to the utility thereby meeting the power needs of the State and narrowing the demand supply gap.
The project promotes best practices among its members which includes green practices such as wind based electricity generation and energy efficiency.