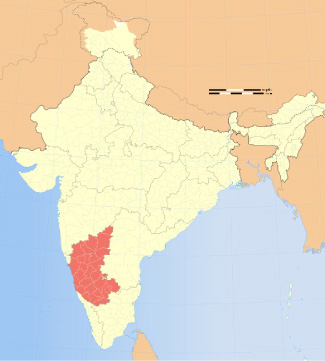 Location
The The project sites are located at Villages Anabaru and Arasinagundi in the Jagalur Taluk in the district of Davangere, in the Indian state of Karnataka, approximately 250 km from Bangalore, the capital city of Karnataka.
General description of the project
18 Wind Turbines of 1.65 MW capacity each totaling 29.70MW are spread over two locations in the State of Karnataka, located within a wind farm. The project activity involves the development and operation of wind based electricity generation facilities to be connected to the grid.
The objective of the project activity is to construct, own, operate and maintain wind power projects at two sites, reducing greenhouse gas emissions caused by reliance on fossil fuels.
The electricity generated from the project will be supplied to a common local sub-station at Hiremallaholle using underground internal electrical lines and local transmission lines. This pilot project is the first of its kind to use underground transmission lines, which is 8 times safer for the environment.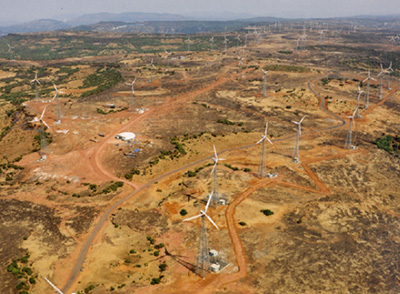 The 29.70 MW project activities are comprised of 18 units of Wind Turbine Generators (WTGs), with each WTG having a capacity of 1,650kW.
The generated electricity will be supplied to the state grid for a period of 20 years. The project activity includes development, design, engineering, procurement, construction, operation and maintenance of wind energy based electric generating stations supplying electricity to the grid. The project activity will displace energy that is dispatched at the operating margin (largely thermal energy) and also delay any planned expansion of the Karnataka grid generation capacity by its equivalent size and thereby the Southern Regional Grid.
The project also is the first of its kind to use the SCADA system which improves the project infrastructure by helping with water treatment and distribution, and minimizing waste water, loss of oil and gas to make an even more energy efficient project. The project replaces the burning of methane, which is 13 times worse than the CO2. Due to the success of this project, it is being rolled out globally.