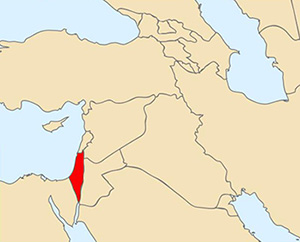 Location
The Nesher Ramla cement plant is located 1 km East from the town of Ramla, Israel. The plant facilities cover an area of over 550,000 square metres.
Project description
The objective of this energy efficiency project is the installation of a vertical mill for clinker grinding and cement production in one of the Nesher Cement Enterprises Ltd's cement plants. The new facility is installed at the Ramla cement plant, located 1 km from the town of Ramla. Compared to the existing balls mills which are in use at all Nesher plants, the vertical roller mill has higher energy efficiency. The vertical roller mill is expected to reduce power consumption for cement grinding by around 10 kWh/ton of cement produced. The estimated amount of emissions reductions over a ten years crediting period is 81 650 tCO2e (81 65 tCO2e/year).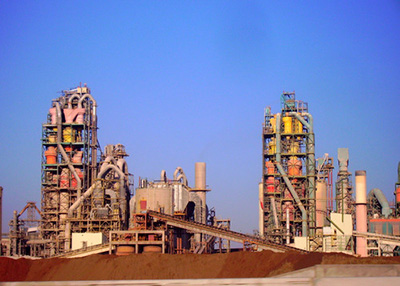 The Government of Israel is committed to the principles of sustainable development and to the implementation of a national sustainable development strategy. The proposed project activity contributes to the sustainable development of Israel as follows:
The project has clear positive financial and economic implications. The Ramla project involves the implementation of a newly built infrastructure using state-of-the-art technology. Implementing this project conserves energy use.
The project has social benefits. The Ramla plant provides employment opportunities in the area where the project is located. The project itself involves training Nesher's personnel to acquire knowledge and skills necessary for the operation of the new technology.
The project has no negative environmental impacts (at a global and local scale). The Environmental Impact Report undertaken for the Ramla project has not identified any negative environmental impacts. In fact, the project brings positive environmental benefits as it uses a clean and efficient technology that reduces the use of energy resources. In this sense, it contributes to improving air quality and reducing waste production. In addition, electricity conservation contributes to sustainable development and reduces the adverse environmental impacts of fossil fuel generated electricity.
The Project is amongst the first CDM projects to be initiated in the Host Country and the first small scale project. It will serve as an important capacity building experience and shall pave the way for other CDM initiatives.