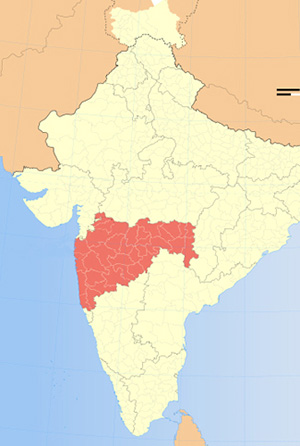 General description of the project
The proposed project activity is a wind power project of 10 MW installed capacity in the State of Maharashtra by M/s Deepak Fertilizers and Petrochemical Corporation Ltd. It consists of eight wind electricity generators (WEGs) of 1.25 MW capacity each. The electricity generation from this project will contribute to GHG reductions estimated at 14,313 tCO2e p.a. over its estimated life of 20 years. It will evacuate approximately 17 million kWh of renewable power annually to the power deficit of the Western Region Grid.
Purpose of the project activity
The main purpose of the project activity is to generate electrical energy through sustainable means thus contributing to climate change mitigation efforts. The Indian economy is highly dependent on coal as fuel to generate energy and for production processes.
Thermal power plants are the major consumers of coal in India and yet the basic electricity needs of a large section of population are not being met.
This results in excessive demands for electricity and places immense stress on the environment. Changing coal consumption patterns will require a multi-pronged strategy focusing on demand, reducing wastage of energy and the optimum use of Renewable Energy (RE) sources.