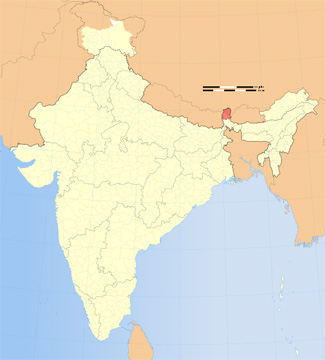 Project Location
The project is located in Sikkim state on the major river system in Teesta. The power house site is located at 88º27´30" E and 27º15´00" N. The project site is accessible from Bagdogra Airport within a distance of 140 km (the power house site is 110 km away).
General description of the project
The Teesta HP project Stage V is a run-of-the-river scheme and will be producing 2572.67 MW of clean energy that will be absorbed in the Eastern region, connected to the National Grid. This River Project Stage has been equipped with the capacity of 510 MW (3×170 MW turbines). The Project was started in 2008 and will be run for 10 years.
How Does This Project Reduce Emissions
The project activity is a run-of-the-river hydro project which will supply power through NEWNE Grid. The Power generated by the project activity will displace the power that would have otherwise been generated by the grid. The purpose of the project activity is to generate electricity using renewable hydro energy and to meet the energy demands of the region. In the absence of the project activity, equivalent power would have been generated based on the fossil fuel plants dominating at the NEWNE grid, resulting in greenhouse gas emissions into the atmosphere.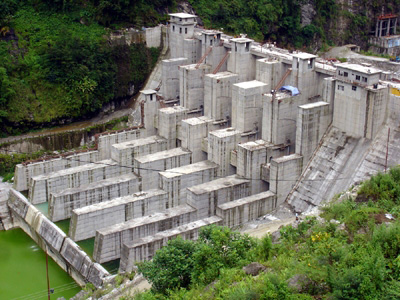 Utilizing the flow of the river, the project activity includes:
Utilizing the untapped mechanical energy resource, this was otherwise being wasted.
Contributing to the power requirements of the state of Sikkim, thereby positively contributing to economic growth of the state.
Conserving the environment and its natural resources (e.g. coal) through the use of renewable energy.
Also reducing the need for fuels transportation.
Protecting the environment from degradation due to deforestation (using wood based fuels) or pollution (due to the use of fossil fuels for energy or the transportation of fuels).
Reducing greenhouse gas (GHG) emissions.